You can visit my art gallery here.
You can also find all my Commission Info in my journal. I will not create covers
for free, my work is quality and I put a lot of time and work into them,
so please do not request a free one. If you do not like paying for one or my
prices or terms there are lots of other commission designers around.
~ Lupen-Studios.DevaintART.com
~NOTE TO READERS~
Sorry to anyone reading my stories for the longs waits, I assure you I am working on them when I can. But I am trying to save up some money for certain things and the extra time I have is spent on that at the moment! I promise once its done and set up my stories will be coming much faster!
~Things I find FREAKING AWESOME!~
DUH IS EPIC!!!
This is my bby boy Royal :) And this image was made by The--Enemy on dA and he was designed by Nefure-Studios on dA
~~~
And this is my newest character! he isn't named yet though. This image and his design was done by the incredible ENEMY! :)
~My Beliefs~
"Love is patient, love is kind. It does not envy, it does not boast, it is not proud. It is not rude it is not self-seeking, it is not easily angered, it keeps no record of wrongs. Love does not delight in evil but rejoices with the truth. It always protects, always trusts, always hopes, always perseveres. Love never fails."
"And now these three remain: faith, hope and love. But the greatest of these is love."
_____________________________________________
MyBookSeries
~Cursed Loves~
Book One is Haunted
Book Two is Breakeven
Book Three isUnconditional
Book Four is Birthright
~Myths Of The Deep~
Auslander
Curse Of Lochness
~Lengends Of The Zodiac~
Aries: Tales Of War
Taurus: The White Bull
Gemini: Twisted Fates
Cancer: Poisons Kiss
Leo: Lion Of Fire
Virgo: Earths Maiden
Libra: Hanging In The Balance
Scorpio: The Scorpion Tattoo
Sagittarius: Heaven's Arrow
Capricorn: The Good And The Bad
Aquarius: Child Of The Wind
Pisces: Sea Of Stars
~Misc Stories~
Wrapped In Moonlight (Co-Writen wiht PeanutGregory)
______________________________________________
Haunted
"There is never a time or place for true love. It happens accidentally, in a heartbeat, in a single flashing, throbbing moment." ― Sarah Dessen, The Truth About Forever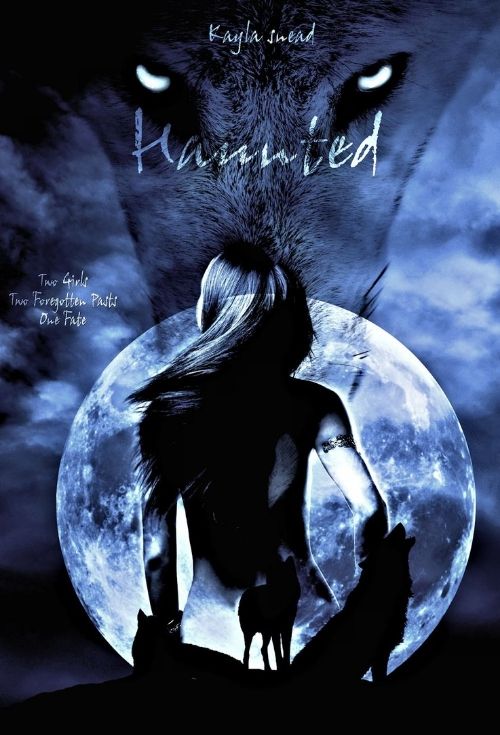 _____________________________________________
Sins of the Father
"A fathers love, is myth. A fathers hate, that is as real as the scar on my face."
- Kesha, Sins of the Father
__________________________________________
In The Lions Den
Love is all we need; nothing else can set you free, yeah -
Together ~ Demi Lovato & Jason Derulo
~~~~~~~~~~~~~~~~~~~~~~~~~~~~~~~~~~~~~~~~~~
Commisioned Covers
~~~~~~~~~~~~~~~~~~~~~~~~~~~~~~~~~~~~~~~~~~
A Land Nobody Knows
Booksiesilk Member Jerimusiclover
Image Credits:
Artist ~ Kmsnead.DeviantART.com
Background 1 & 2 ~ AshenSorrow.DeviantART.com
~~~~~~~~~~~~~~~~~~~~~~~~~~~~~~~~~~~~~~~~~~
If He EverCries
BooksieSilk Member Jean Roz
Adam ~ Photos.com
Background ~ BigStock.com
Kaiden ~ LINK!
~~~~~~~~~~~~~~~~~~~~~~~~~~~~~~~~~~~~~~~~~~
Heart Attack
BooksieSilk Member EmmaDaisy
Image Credits:
Artist ~ Kmsnead.DeviantART.com
Background ~ AshenSorrow.DeviantART.com
~~~~~~~~~~~~~~~~~~~~~~~~~~~~~~~~~~~~~~~~~~
Lost In Love
BooksieSilk Member Ams1971
Image Credits:
Artist ~ Kmsnead.DeviantART.com
All Images ~ Bigstock
~~~~~~~~~~~~~~~~~~~~~~~~~~~~~~~~~~~~~~~~~~~~~~~~~~~~~~~~~~~~~~~~~~~~
Through The Eyes Of A Wolf
BooksieSilk Member PeanutGregory
Image Credit:
Artist ~ Kmsnead.DeviantART.com
Girl & Wolf ~ BigStock
Background ~ AshenSorrow.DeviantART.com
~~~~~~~~~~~~~~~~~~~~~~~~~~~~~~~~~~~~~~~~~~~~~~~~~~~~~~~~~~~~~~~~~~
Intrepid
Booksie Member CraveeYouu
~~~~~~~~~~~~~~~~~~~~~~~~~~~~~~~~~~~~~~~~~~~~~~~~~~~~~~~~~~~~~~~~~~