Be My Valentine
-
Your lips are so delicious to taste
Love is so pure,there is no time to waste
Kissing,holding,touching,feeling
When I'm with you my heart wants to sing
-
An orchestra of emotion,a sea of love
The music so sweet,like the sight of a dove
Filling up with heaven my spirit is high
The passion and desire makes me reach for the sky
-
Our bodies become one which is such a thrill
Our hearts beating in unison as we lay so still
Saturated from head to toe we take a shower
Returning to our passionate liaison within the hour
-
Slowly we begin to fall deeply in love
Knowing this is a sign from up above
Our time is precious as few words are spoken
Until early next morning when we are awoken
Bonjour,Salut,Je m'appele Buffershaker Je voudrais inviter tous mes amis français de FB à visiter mon Booksiesilk ,.Ici vous trouverez toutes de mon écriture en dehors de ma collection complète de livre.Quand vous voulez simplement lire de la poésie, alors vous devez visiter le site Booksie régulière et vérifier moi sous mon nom d'utilisateur "" .Vous pouvez également trouver mes œuvres complètes sur sous le même de nom d'utilisateur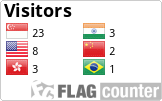 Hi there,my name is Buffershaker thanks for visiting my profile page. I am an avid reader of e-books and have been an online writer and editor during my several stints on various other writing sites.
You can also find me on " Booksie" and on Wattpad.
Look out for my novel entitled Solentville Tales,once you start reading it you will be hooked on the absorbing storylines and larger than life characters.
The sequel to this story is entitled The Lighthouse Hotel
I also enjoy offering reviews on other writers works and am happy to provide guidance and positive input to your writing.
I use many genres for my writing projects so am not specific with one in particular safe to say there is always something for everyone in my writing.
When I am not reading or writing books I enjoy composing poems and oil painting.Music listening (French music) mainly via RTL2 via an online service.
This is an important Ingredient in my life and a necessary one mainly to retain my sanity.
You will often find me browsing around many different art galleries within Paris including "La Louvre"
I might also be spotted at The Gardens of "Giverny" in North eastern France as I am devoted follower of Claude Monet's fine impressionist work.